The farmhouse is located within a farm that extends for 180 hectares, divided into woods and cultivated fields, completely interdicted to cars , apart, of course, those of the guests … The company is about 800 meters high, immersed in the natural park of Coppo, famous for its age-old pine forest, and equipped with large areas for picnics, with a "life path" to keep fit and many outdoor games for children. The original eighteenth-century structure has been recently renovated to guarantee a refined and relaxed hospitality, studied in every detail to make everyone feel pampered and regenerated.
It is the ideal environment for those who love to relax by walking or mountain biking, perhaps along the numerous paths marked and marked on the path by the Italian Alpine Club.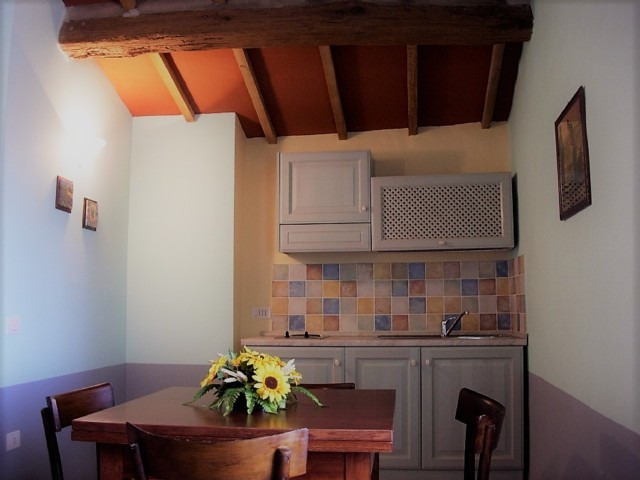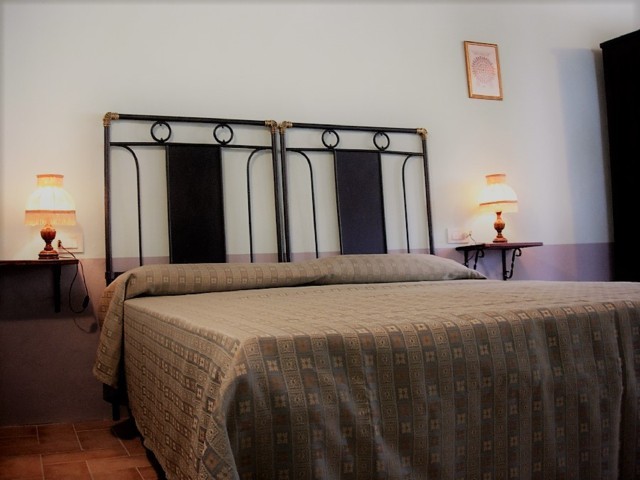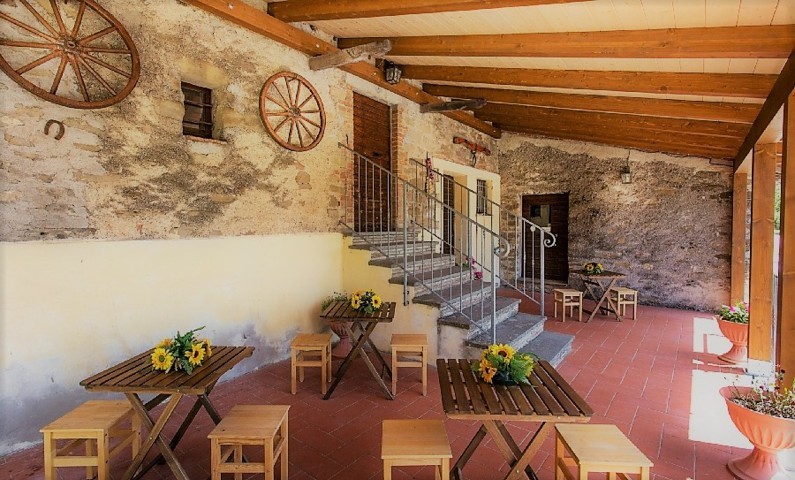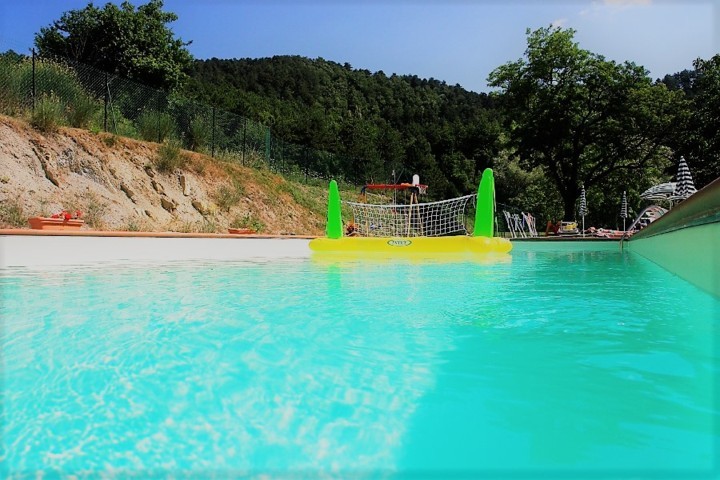 There are apartments that can accommodate from 2 to 6 people with or without kitchenette, and all equipped with: independent heating, private bathroom, some with private entrance and disabled access.
Where present, the kitchen is equipped; bed and bath linen is provided. Art lovers can not miss a visit to Gubbio, one of the oldest medieval cities. If you prefer to lie on the edge of the pool, while your children play in the playground reserved for them, it will not bother the noise in the distance of the tractor or the mietibatte, it is part of the work of the managers