Aquilone is a beautiful farmhouse and also a welcoming educational farm, located on a gentle hill from which you can admire valleys and hills of Umbria.
A variety of activities are carried out at the Aquilone: hospitality for groups with the possibility of large covered spaces for activities, courses, workshops, summer camp for children and teenagers from all over the world, educational farm for school trips and groups of families, farmhouse. Valeria, Michele with her children Maria and Gabriele organize the activities since 1976.
Our kitchen is simple, cared for and renowned and provides many typical dishes where we use our products or local products as much as possible and is attentive to diets, our staff is trained for gluten-free cooking. The structure is comfortable and comfortable, surrounded by greenery with numerous indoor and outdoor spaces for activities, sports, games we have indoor pool.
The Aquilone is also accessible to coaches with 54 seats.
The rooms are all equipped with bathroom, 2 rooms are wheelchair accessible. Heating is efficient and adjustable room by room. Each floor has a living room and group meetings.
We are 10 km from Gubbio, a beautiful medieval town, full of memories related to the figure of St. Francis and 40 km far from Assisi. Nearby the beautiful cities of Perugia, Todi, the magical Frasassi's Caves, Lake Trasimeno. We are close to "La via di Francesco", to the Italy trail and to the Monte Cucco park.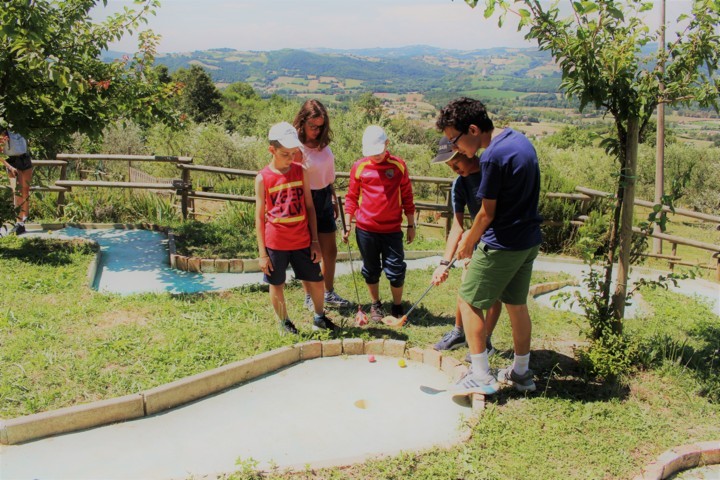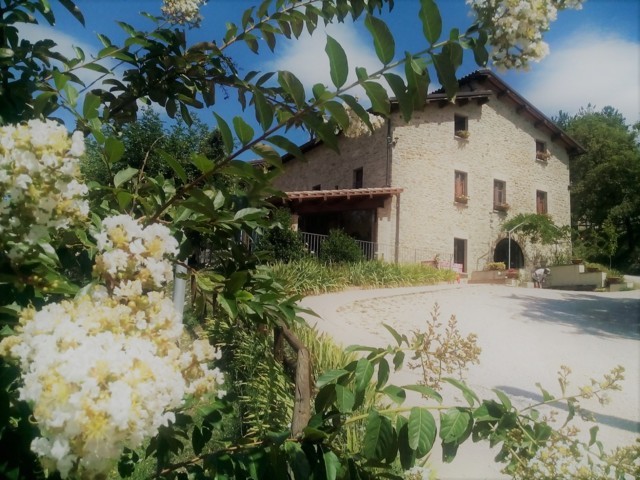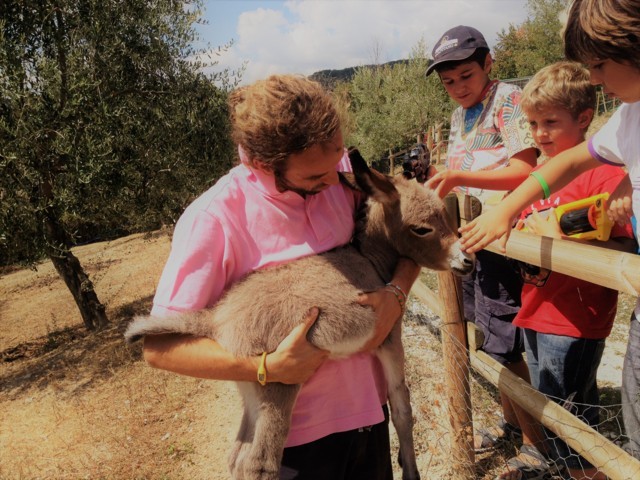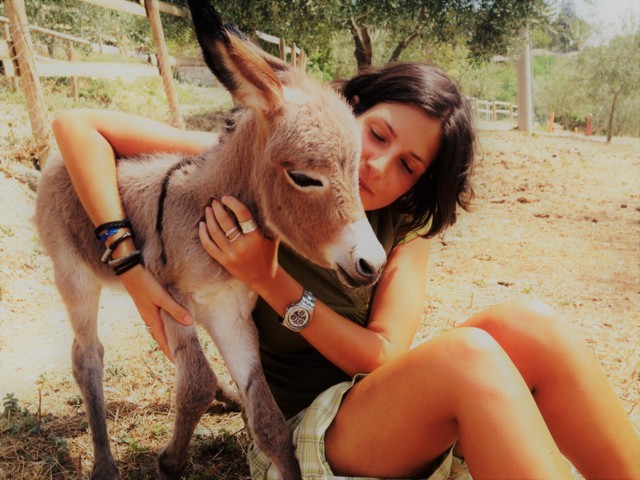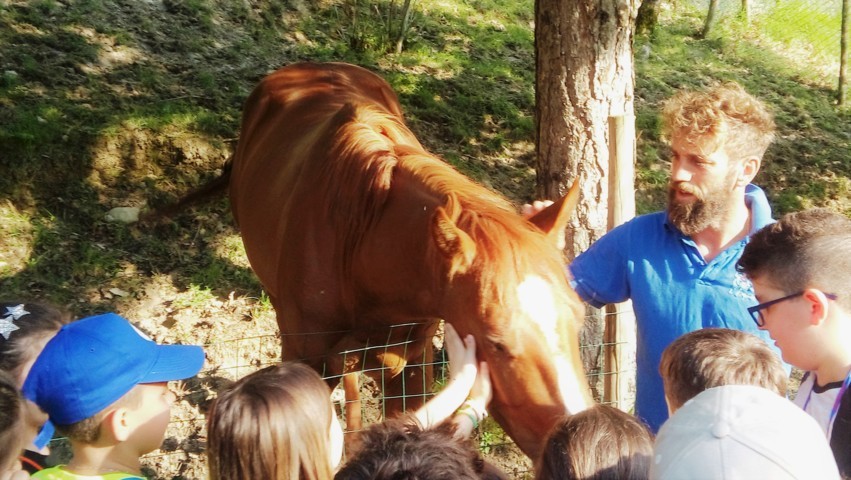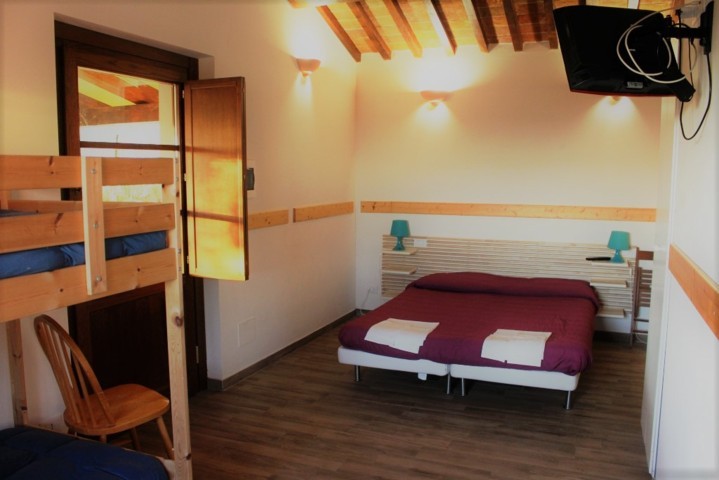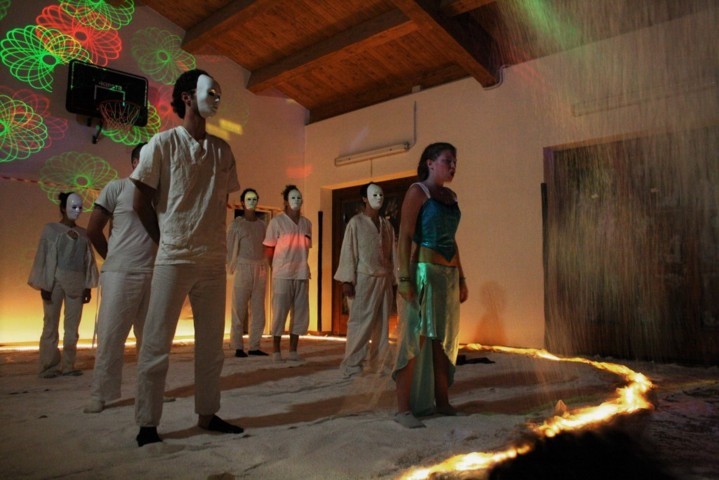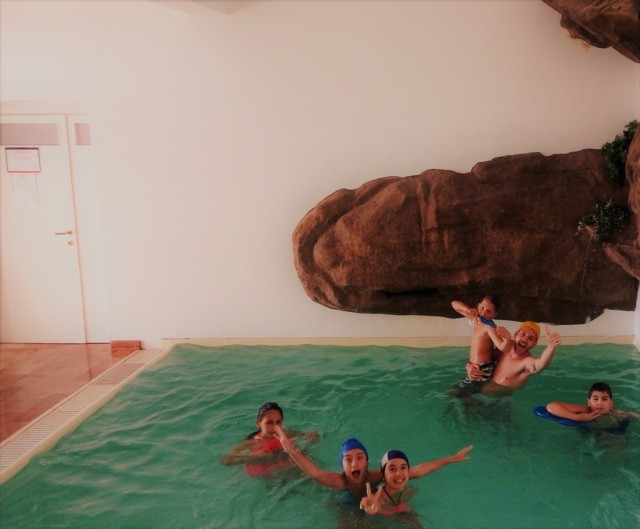 At our guests' disposal there are large lounges with table football and table tennis, a large outdoor park with little pitches for sporting activities, an indoor and heated swimming pool, a large hall / gym, a theater / projection room.
Dedicated spaces and paths allow us a great variety of games, workshops, manual, recreational and educational activities. Our guests can take part in the care of the vegetable garden and animals, take care of the eggs and the little chicks or help us with the work of the farm. In the woods there is the "campfire" area to sing along with the guitar under the starry sky. We will be happy to give you suggestions for organizing trips, visits, conferences, courses and pleasant excursions.
L'Aquilone is surrounded by olive trees, many fruit trees, a small pine forest, truffles, woods, all possible activities, games and excursions. In the recent renovation we proceeded with much respect in preserving the typical Umbrian houses with traditional stone masonry. On the ground floor there is a dining room and an activity room equipped with ping pong tables and various games and a large sun porch for relaxation. An adjacent cottage has 2 bright, independent rooms and a kitchen.
The whole structure uses energy from renewable sources: solar panels, photovoltaic panels, fireplaces and wood-fired boilers. There is a large terrace, with wood-burning oven and barbecue area to cook pizza or prepare barbecues to enjoy in the cheerful evenings outdoors.
Contact us for any request or clarification.