Once upon a time in Umbria, between the Marches and Tuscany, there was a small farm (a "farm" according to local terminology) where some peasant families lived and worked.
The work was hard, the results were often scarce and to be shared with the owners of the fund but life could flow calmly and without excessive worries. The place was beautiful, in front of the ancient city of Gubbio, a city already center of the ancient Umbrian people, then "Civitas Romana", then a thriving medieval commune, now a city where the signs of history mingle with the comforts of modern life but without its excesses.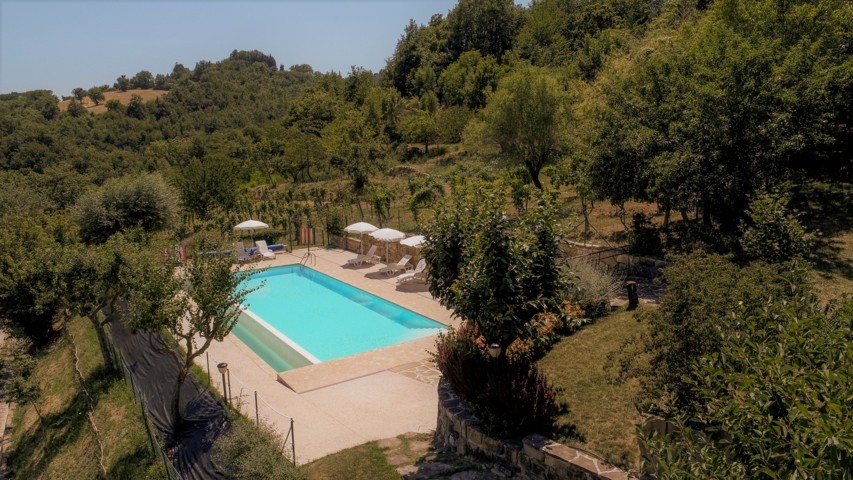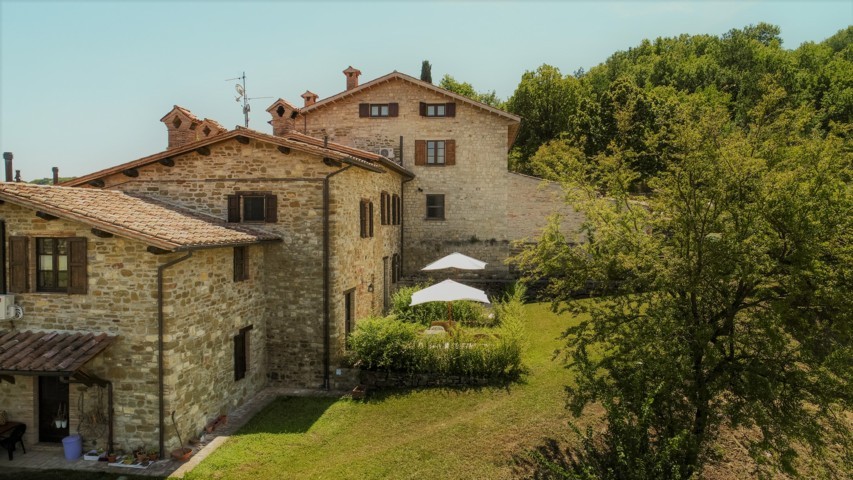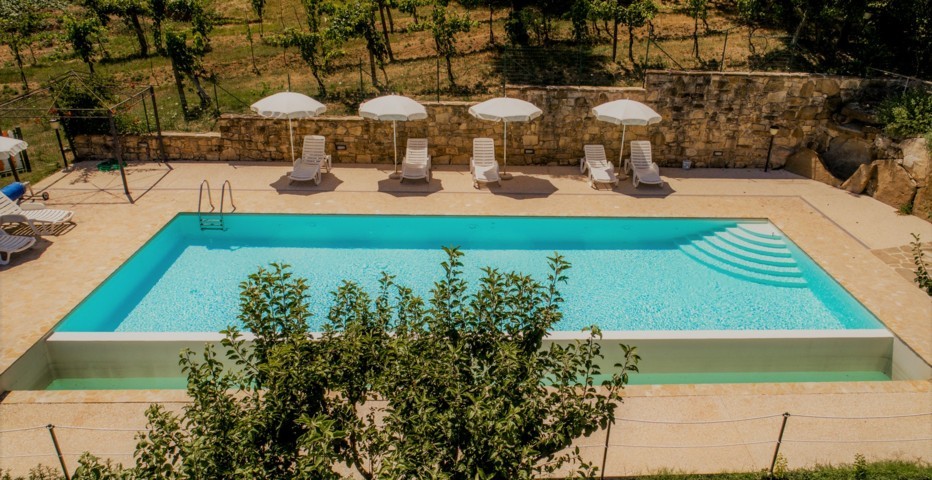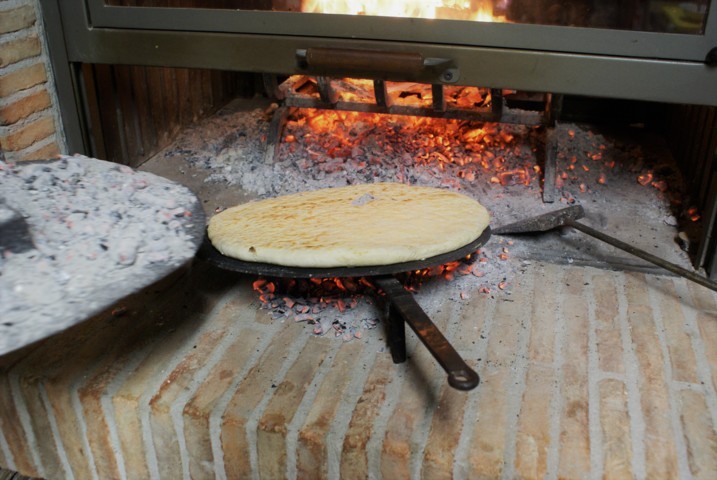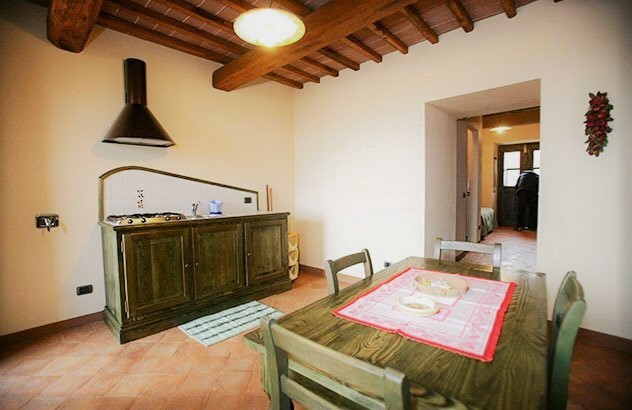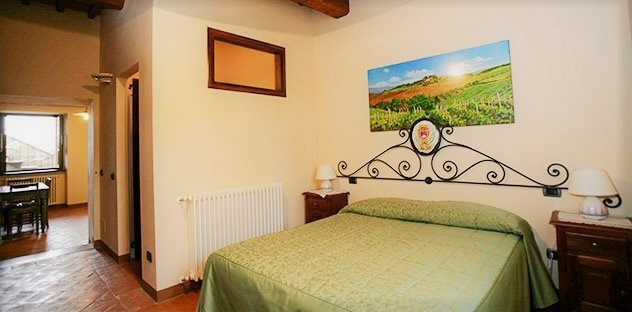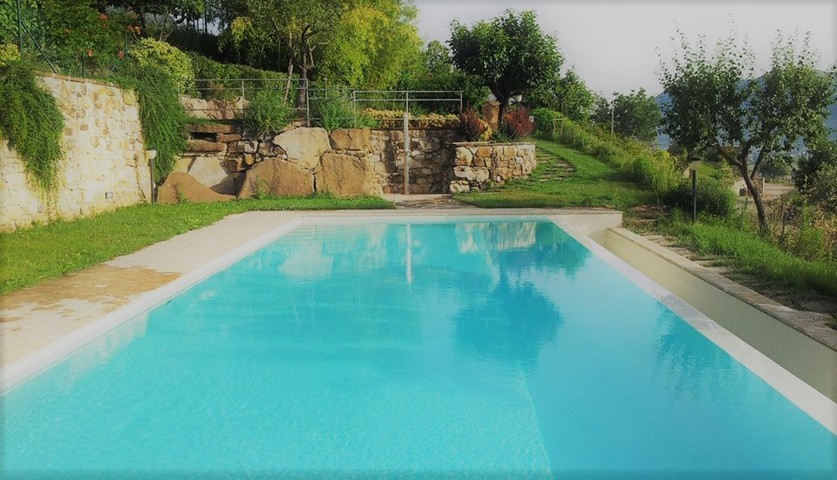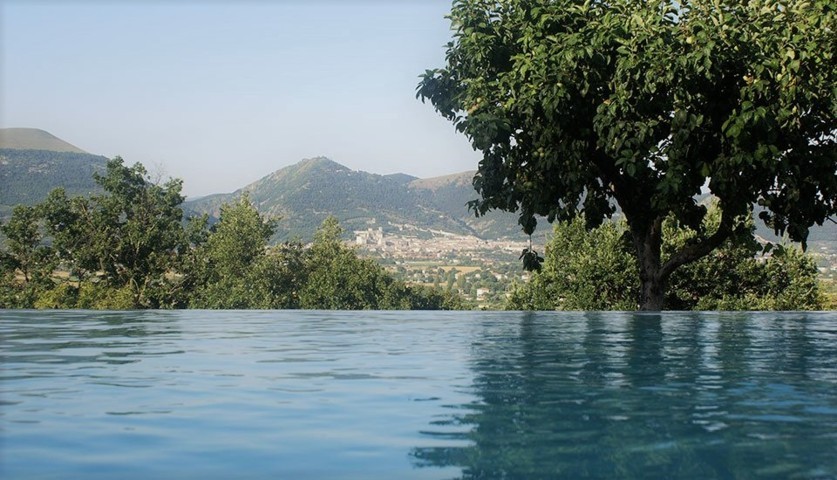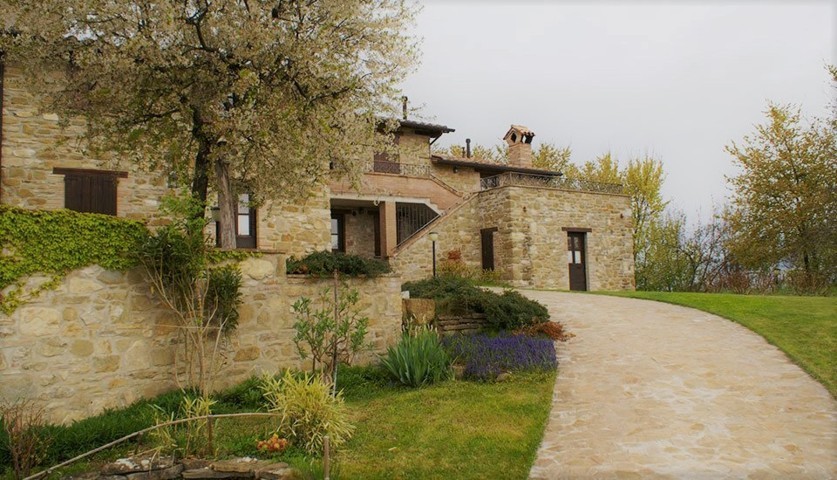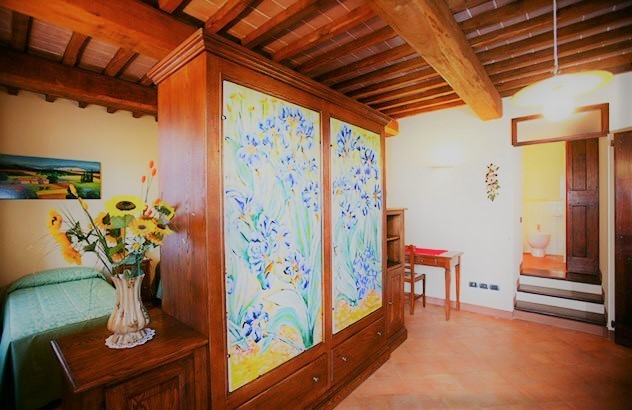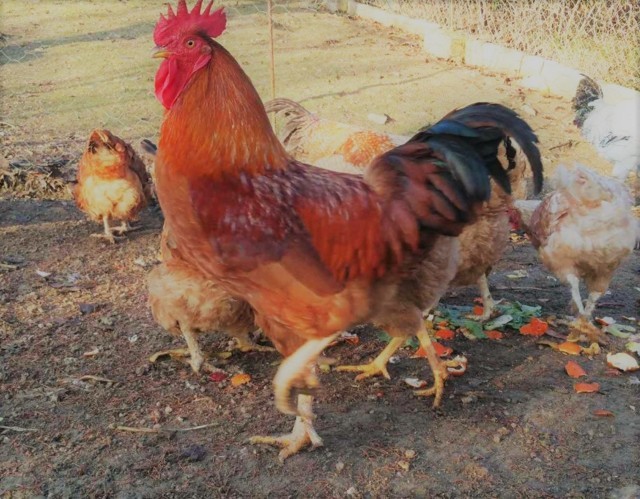 Now there is Fonte Chiara, which owes its name to an ancient source to which the inhabitants of the area drew water until a few decades ago.
Who has always lived there, making it their residence and base of life despite a professional life pilgrim (Pierangelo former manager of Information Systems, Donatella Psychologist, Federico with a doctorate in physics in progress, Dina who cultivates the garden and raises chickens and rabbits) makes available the old farmhouse to those seeking a relaxing and regenerating life moment.
Surrounded by olive trees and groves of oaks and brooms, you can enjoy a glimpse of Gubbio, its Roman theater, the Palazzo dei Consoli on the hanging square, in winter.
Would you like to fly over the city of Gubbio? Contact the property for more information!
The farmhouse has been renovated by skilled craftsmen with materials used with skill and what you can find from us is an immersion in the typical atmosphere of the Umbrian farmhouse with all modern comforts.
You can stay in apartments of different sizes called (according to the actual previous use of the premises) Pollaio, Granaio, Cantina, Erbaio, Stalla, Fienile and Capanna enjoy our pool overlooking the Eugubina valley.
From here you can easily reach the other Umbrian towns such as Assisi, Perugia, Spello and many others.
Pierangelo, Donatella, Federico and Dina will welcome you to enjoy the warm atmosphere of the ancient Umbrian country houses. See you at Fonte Chiara!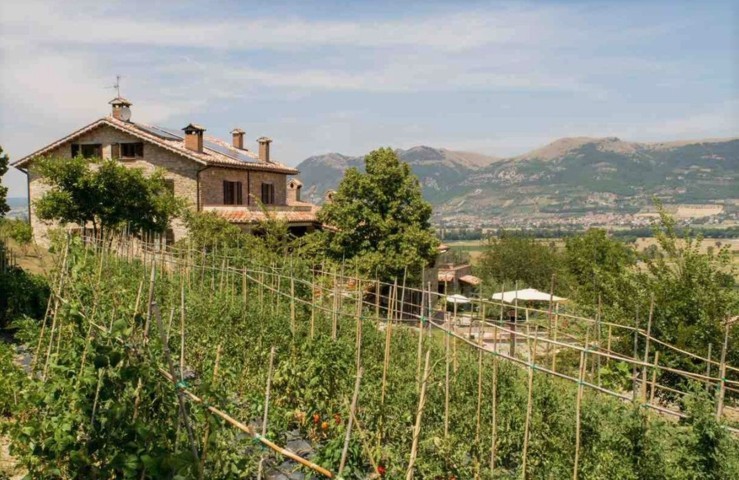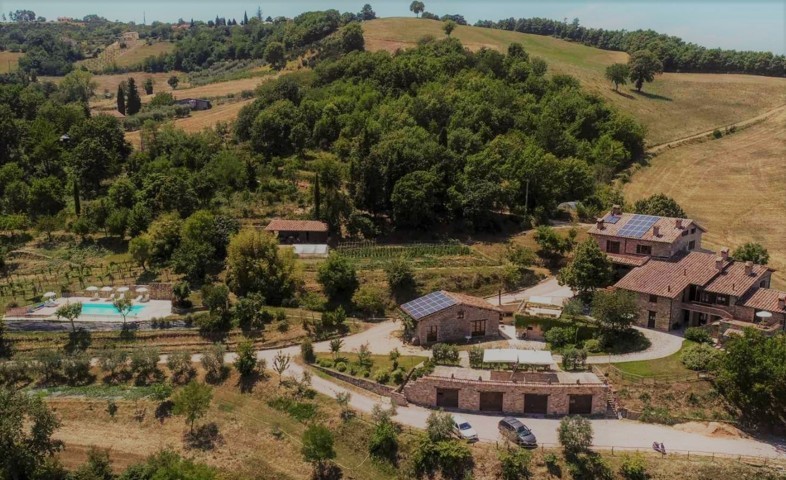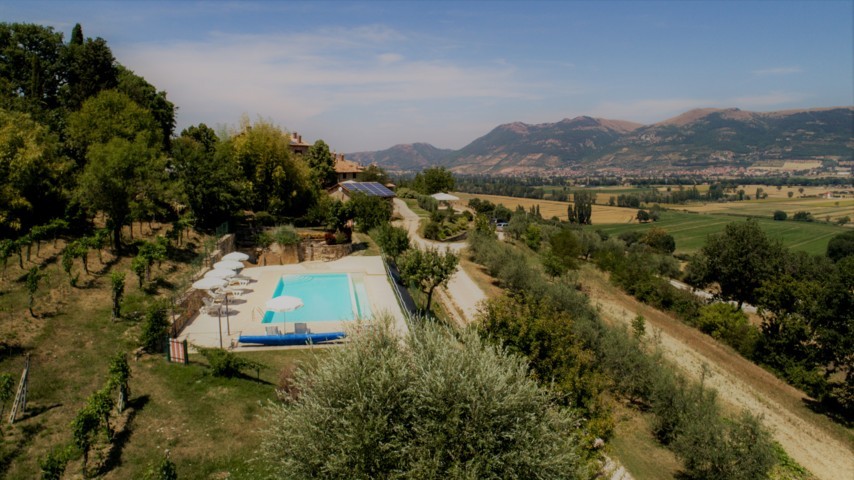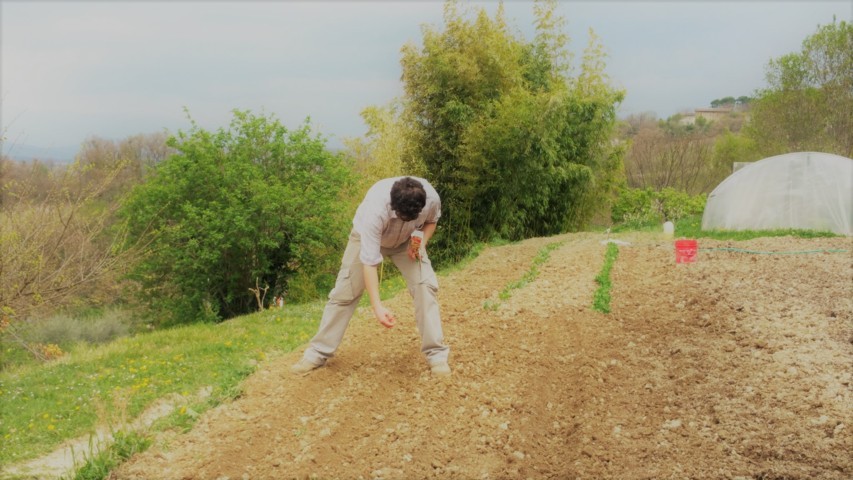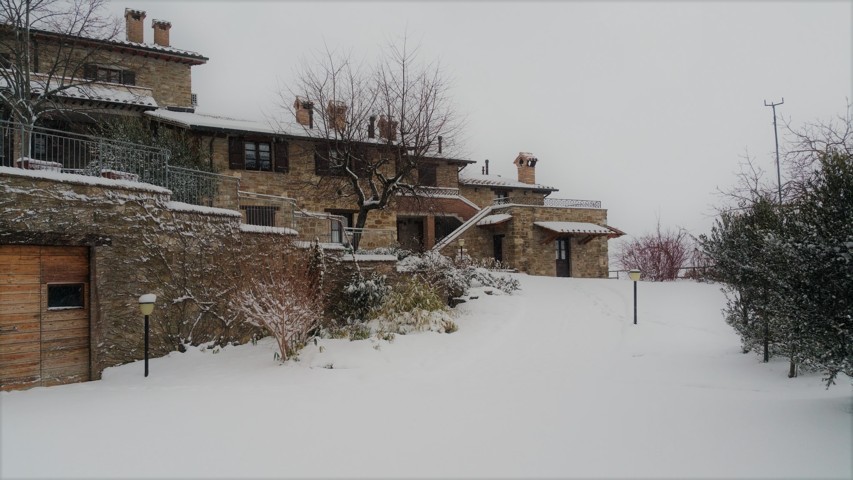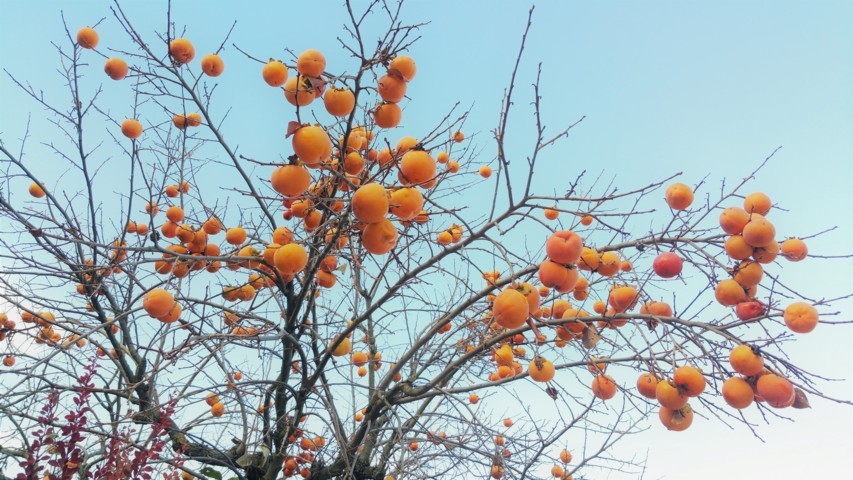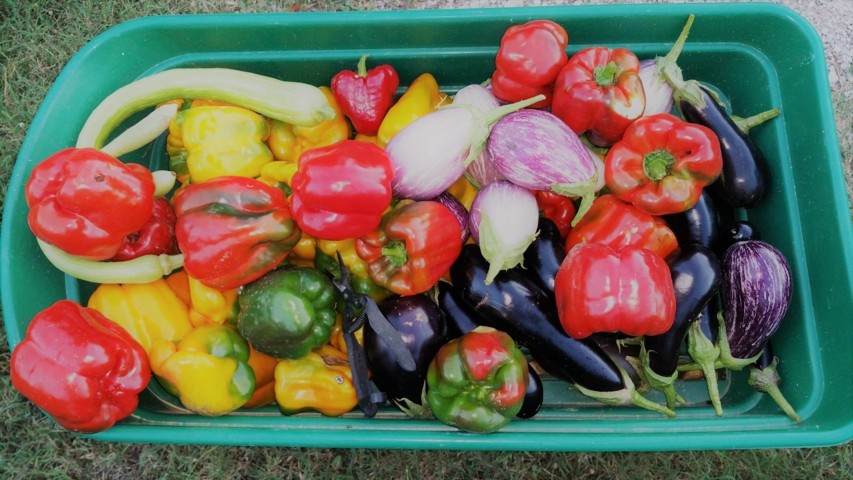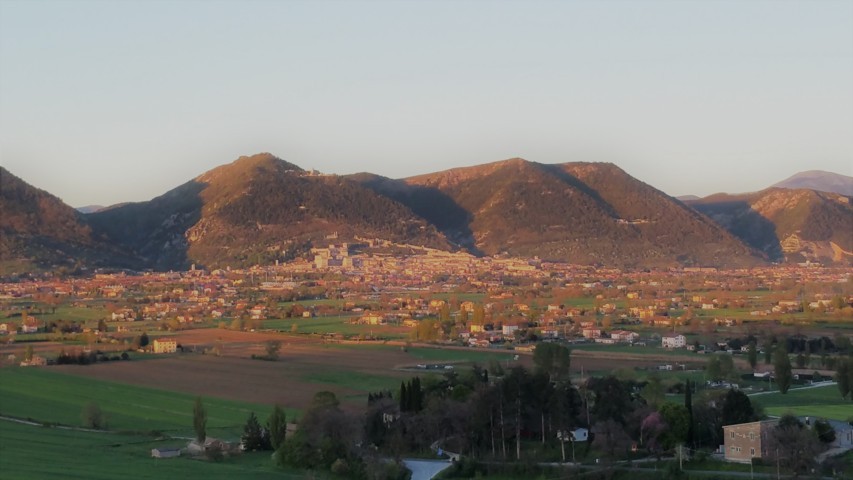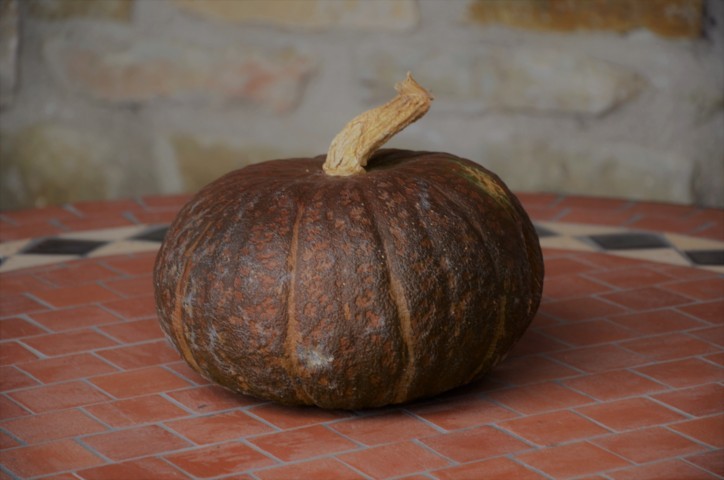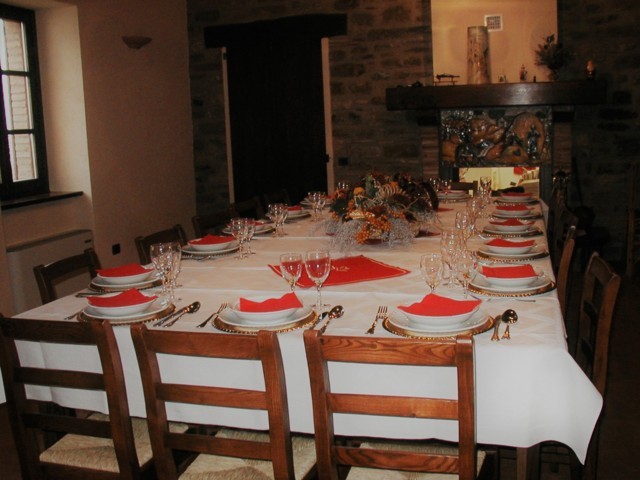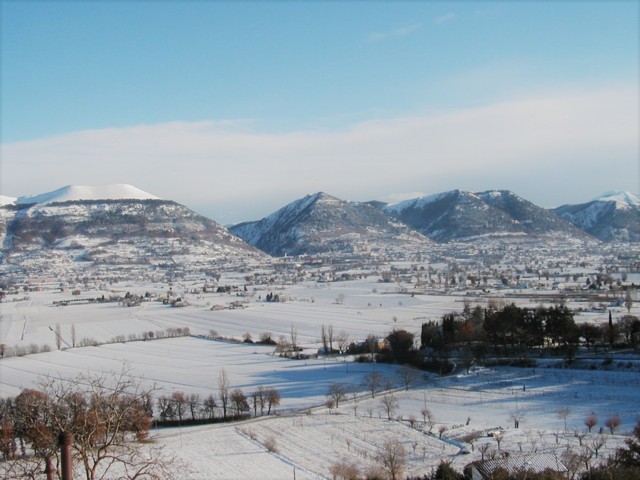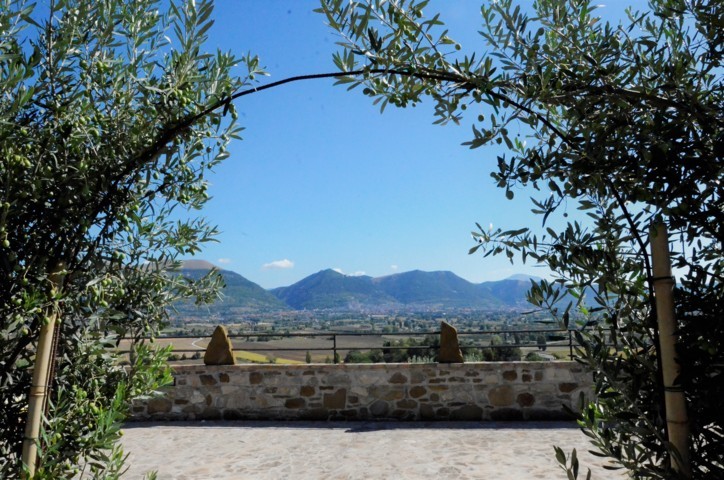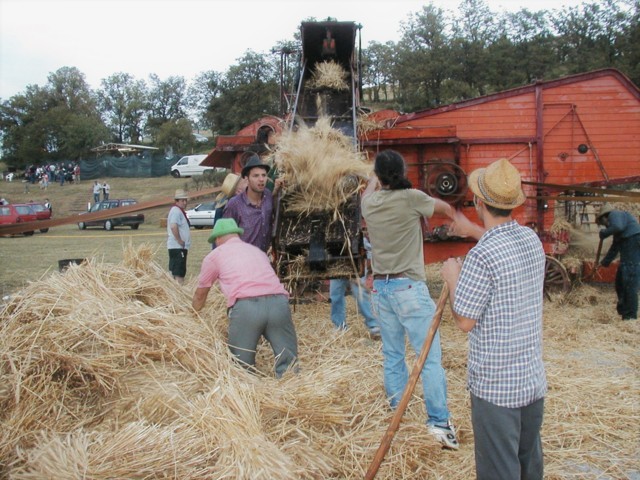 Would you like to fly over the city of Gubbio? Contact the property for more information!